5 July 2017
Rubber Spacers and Rubber Rings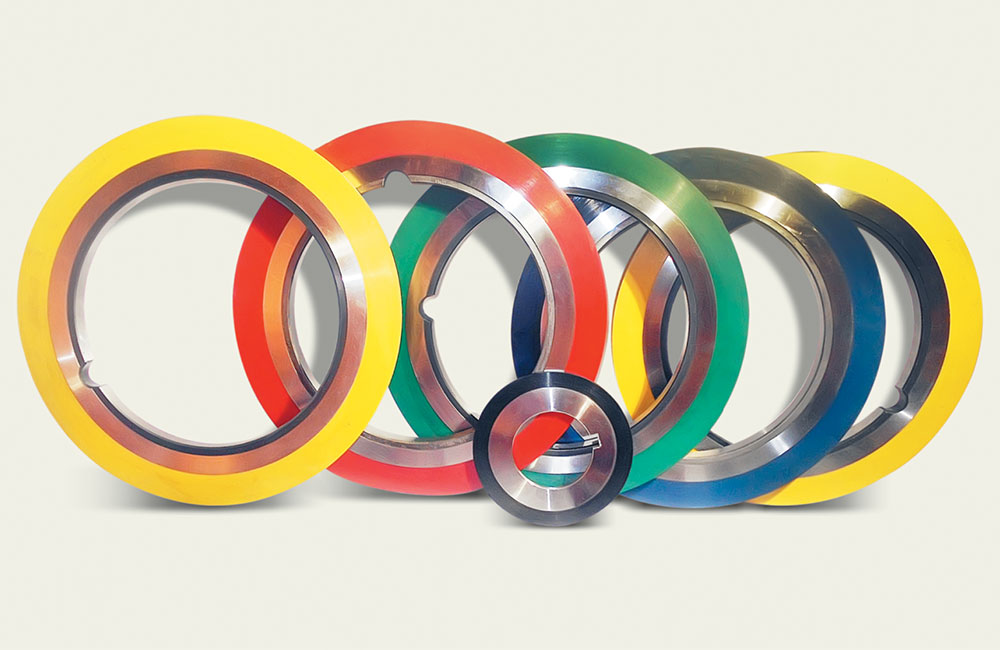 Rubber Rings
Of paramount importance, our rubberised spacers can be supplied in different colours to differentiate "male and female" diameters, our technical staff will guide you in choosing the correct diameter.
Manufactured with tempered and vulcanised steels with different types of rubbers depending on the application, they have a hardness of 60 to 90 Shores.
Limited thickness tolerances " +/- 0.001″ ensure maximum mounting precision.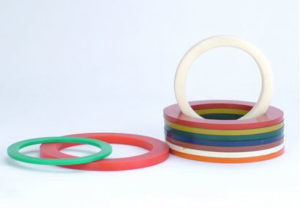 They can be easily "clamped" on steel spacers, as with rubberised spacers, these rings can be made of different colours, sizes and hardness.
Material
Oil Resist.
Heat Resist.
Acid Resist.
Abrasion Resist.
Nitrile/BunaN/Perbunan
 

✓

Upto 100°C
 x
x
Properties of Special Interest: Balanca of low and high temperature applications, oil, fuel and solvent resistance, average abrasion resistance, less gas permeability, good thermal stability and strength.
Neoprene/Cycloprene/Skyprene
 

✓

Upto 125°C

✓

x
Properties os Special Interest: Excellent acid resistant property, good mechanical and physical properties at high temperatures of 125°C and low thermal conductivity.
Polyurethane
 

✓

Upto 100°C
 x
 

✓

Properties of Special Interest: Excellent dampening property, excellent mechanical and physical properties at a temperature of 100°C, high abrasion resistance, low thermal conductivity and excellent strength.
Note: Rubbers are available in various combination of colour, hardness (Shore-A) specific gravity, tensile strength, % elongation