10 July 2017
Advanced European technology at Competitive Indian prices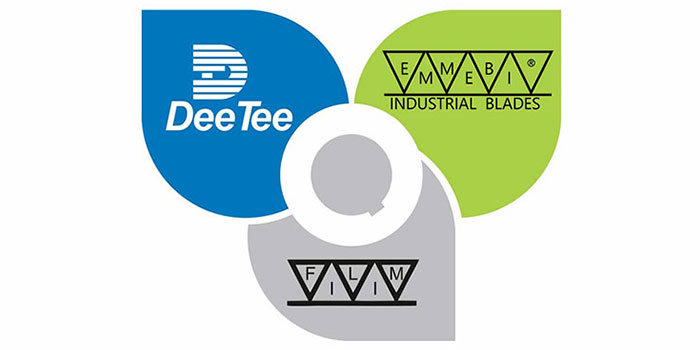 The fusion of expertise formulates innovation. Joining hands with the same motto, leading Indian industrial tools manufacturer DeeTee Industries and renowned ltalian slitter tooling company Emmebi bring together a major breakthough in industrial cutting tools segment.
The collaboration has developed an economically and qualitatively feasible production module to produce a world class range of slitter tooling and spacers at the most competitive rates. Slitter tooling and spares at most competitive rates
The Infrastructural advantage
DeeTee Industries stands tall with its robust infrastructure which includes four state of the art production plants and new age technological advancements. This clubbed with high efficiency machines from Emmebi gives them a big lead over the competitors.
The Quality advantage
Leading with international quality standards, DeeTee undertakes stringent quality checks in pre and post manufacturing processes. This includes rigorously following high parameters while procuring raw materials, Production and final delivery.
Emmebi's rich experience of 60 years in highly developed European market helps to ensure that all products leaving from our factories are top class.
The Credibility Advantage
Officially recognized as an ISO 9001:2008 certified Company, DeeTee excels through its high celebrated Product track record and tested technological, superiority. Both companies – DeeTee & Emmebi are catering to the ever challenging requirements of steel industry for more than 4 decades.
The Cost Advantage
Our wide network of trusted raw material vendors, world class Production techniques and modern production plants assure the lowest possible production costs for every product
Emmebi- DeeTee Srl
Located in the beautiful city of Nova Milanese near Milan-Italy, Emmebi–DeeTee Srl is now Europe's one of the leading slitter tooling suppliers.
It caters to the European market by providing world class slitter tooling manufactured, It also provides very quick services to its customers like –
• Regrinding of Knives
• Re-vulcanization / re bonding of rubber on metal cores.
• Very quick deliveries in case of urgencies.
• Application based solutions to customers.
• Quick Post sale services.